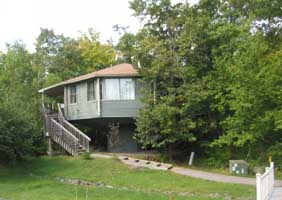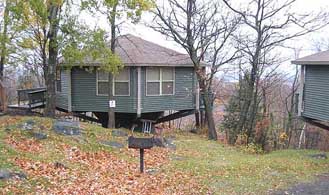 General Information

All 14 villas at Mountain Villas are individually owned and well cared for. They may look similar from the outside, but once you step inside, each villa has its own unique personality. They are a great place to stay when you want plenty of room, don't want to get dressed for breakfast, or are just looking for privacy. The kitchens are complete with everything you'll need to eat in, and picnic tables and grills are provided on the grounds. Duluth restaurants and tourist attractions are only a few minutes drive away.

We are also a wonderful facility for family reunions, weddings, and other events where you might want to reserve a group of villas. Reduced rates may be available for longer term stays.

Special arrangements can be made for massages, pre-ordered meals, chocolate covered strawberries, wine, decorating the villa for Christmas, honeymoons, romantic getaways, birthdays, transportation from the airport and more through our relationship with Lake Superior Concierge, Inc.

The villas are open year-round. Check-in time: 4:00 p.m.; Check-out time: 11:00 a.m.; Quiet Time is 11:00 p.m. to 8:00 a.m. A deposit is required when making reservations. Ski packages and other discounts are usually available.

Please take a Tour of the Villas!